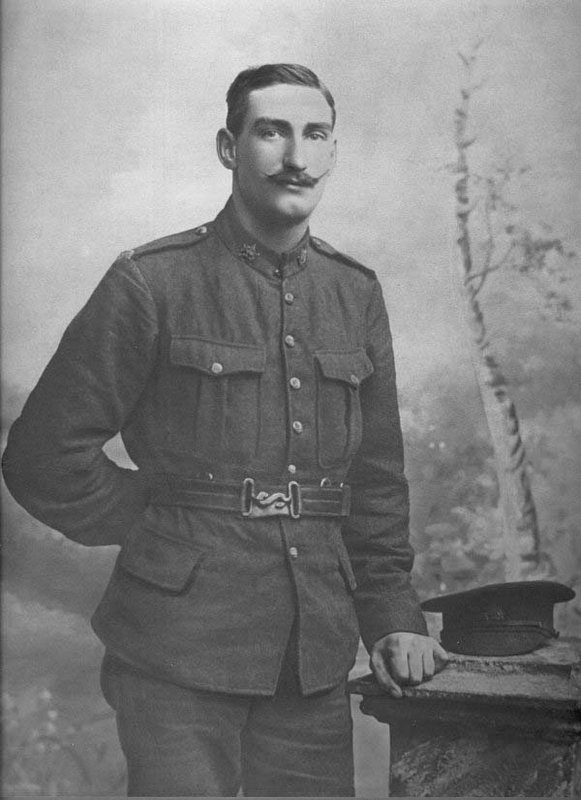 John Bartholomew Shill, known as Jack, was born on 24th February 1890 in St. Pancras, London. Less than a year later Jack and the family had moved to Ufford and they were living in the cottages of Melton Hamlet.
In 1906 John Shill, Jack's father, went to Canada leaving Jack and the rest of the family behind in England. The next year Jack followed in his father's footsteps and joined him in Canada with the rest of the family following shortly after. Jack was married to Florence Whitworth in 1913; she was an English girl from Portsmouth who had also emigrated Canada. In 1915 they were living in London in Ontario and on 15th April that year Jack enlisted in the 33rd Battalion Canadian Infantry and by mid-August he had embarked on the troopship SS Hesperian bound for England.
On arrival in England, Jack was based at Shorncliffe in Kent as part of the 9th Reserve Battalion Canadian Expeditionary Force and after undergoing training Jack was posted to France with the 2nd Battalion Canadian Infantry (Eastern Ontario Regiment). He joined the rest of the battalion at the front line on 2nd February 1916. Towards the end of May 1916 Jack was with his battalion in trenches to the right of Hill 60 near Zillebeke and it was here on 25th May that he was "Killed by a sniper's bullet while on sentry duty."
Jack is buried in Woods Cemetery, West-Vlaanderen, Belgium. He received the British War and Victory Medals for his service during the war.
Picture with permission form Deborah Waddell-Robertson of british-immigrants-in-montreal.com - further information about Jack Shill can be found on her website here.