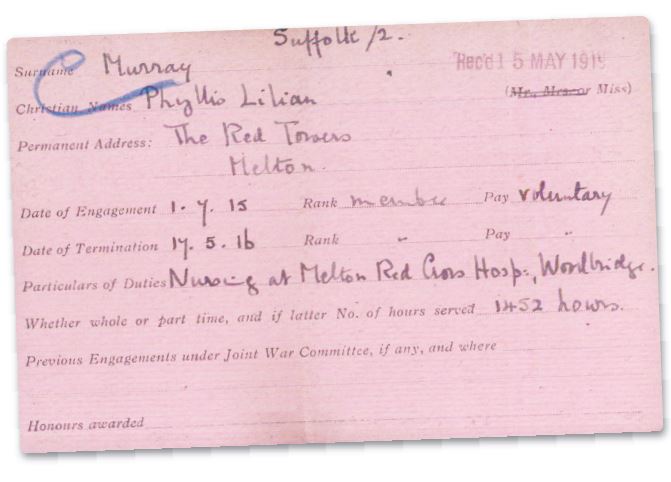 Arthur and Nora's eldest daughter, Phyllis, was born on 30th May 1889 in North Kensington, London.
During the First World War, Phyllis worked at a nursing volunteer with the No.2 Suffolk Voluntary Aid Detachment at Foxborough Hall Red Cross Hospital, giving a total of one thousand four hundred and fifty-two hours of her time between July 1915 and May 1916.
After this, Phyllis began training as a nurse at East Suffolk and Ipswich Hospital. She became a registered nurse in September 1922.
In 1939, Phyllis was living with her sister Marjorie, a missionary, in Paddington. Phyllis did not marry and she died in Hindhead, Surrey, in 1962. She was seventy-three. Phyllis is buried with her family at Melton Old Church.