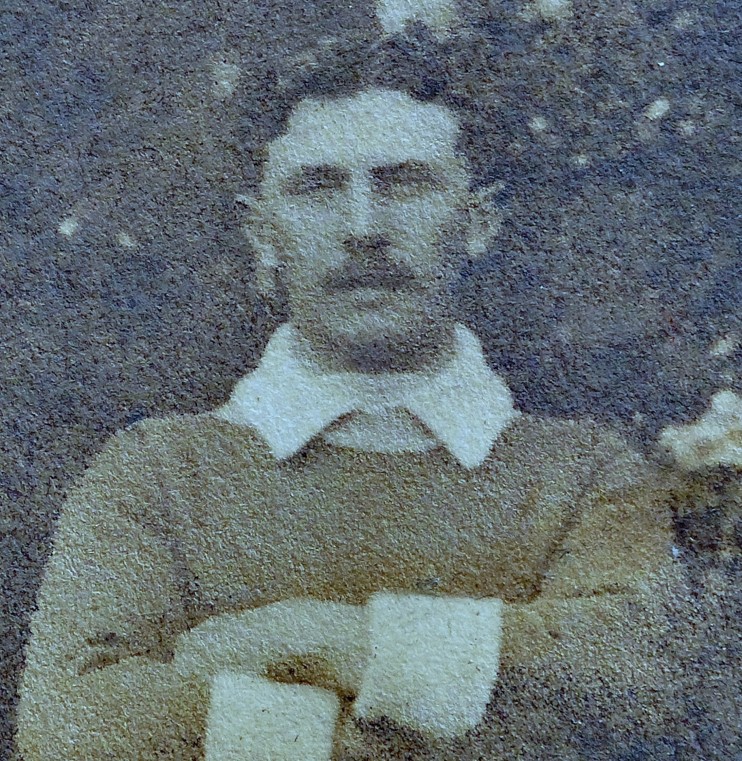 Francis was born in Chorley, Lancashire on 2nd July 1887. His mother, Caroline Hill, was thought to be a single mother and Francis was raised by his uncle and aunt, George and Hannah Hill, who in 1891, were living in Coppull, Lancashire. Ten years later, the family had moved back to their native south-west England and were living in Launceston in Cornwall.
In 1909, Francis answered one of the many advertisements placed by St Audry's Hospital looking for attendants offering an interest in music or sport as these kinds of leisure activities were believed to help in the treatment of the patients. Francis joined St Audry's on 2nd November that year and became not only an attendant, but also the goalkeeper for the hospital football team who went on to win the Suffolk Senior Cup in the 1910-11 season. In 1912, Francis married Margaret Ann Parry and, later that year, their son, George, was born.
When war broke out, Francis continued to work at St Audry's until August the following year, when he and Alfred Given, another attendant, enlisted together. They were both deployed to France on 2nd September 1915, less than a month after joining.
Francis boarded the SS South Western Miller at Southampton and, with the rest of the 72nd Field Ambulance, landed in Le Havre the following day. He was to remain with the 72nd Field Ambulance throughout the war in support of the 24th Division, a placement that would see Francis involved in the Battle of Loos in 1915, the Battles of Delville Wood and Guillemont, during the Battle of the Somme in 1916. In April 1917, Francis took part in the Battle of Vimy Ridge then, in July of the same year, in the Third Battle of Ypres (Passchendaele), including Pilkem Ridge and the Battle of Langermarck. During the last year of the war, they were at the Battle of St Quentin, the Battle of Cambrai and, in November, the Battle of the Sambre.
Once the war was over, Francis wrote to Henry Gaffney, the steward in charge of St Audry's Hospital, asking for his job and house back. He returned to St Audry's on 10th February 1919 and continued to work there until sometime after 1939, when he is recorded as living with his wife and son at 1 Upper Melton Terrace on Yarmouth Road. When he died in 1948 aged sixty-one, Francis was living at the East Lodge on the St Audry's Estate. He is buried with his wife at Melton Old Church.
For his war service, Francis received the 1914-15 Star and the British War and Victory Medals.