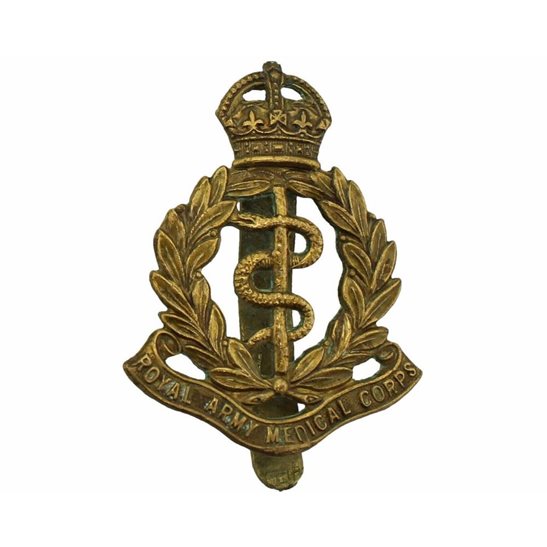 On 29th March 1881, William Reginald Cross was born in Peckham, London, where his father was a policeman. When his father died in 1890, William was sent to the City and Metropolitan Police Orphanage in Twickenham. By 1911, he was working at St Audry's Hospital as an attendant having started work there on 12th September 1905. The St Audry's employment records show that William enlisted into the Royal Army Medical Corps (RAMC) on 9th March 1915. On 16th October 1915, after training, William was initially posted to work on board a hospital ship, but was later transferred to the 96th Field Ambulance RAMC, serving in France.
After the war ended, William returned to work at St Audry's on 12 September 1919. For his war service, he received the 1914-15 Star and the British War and Victory Medals.
In 1926, William married Agnes Sarah Yallop (née Stanton), a nurse at St Audry's. Agnes' first husband, Albert Hayward Yallop of Lowestoft, was killed in action on 29th April 1918 while serving with the 180th Siege Battery, Royal Garrison Artillery. Albert is remembered on the War Memorial in St Andrew's Church, Lowestoft.
Following their marriage, William and Agnes lived at 2 Upper Melton Terrace and then at Leahurst on Fayrefield Road in Melton. William died in 1955 and Agnes in 1961.