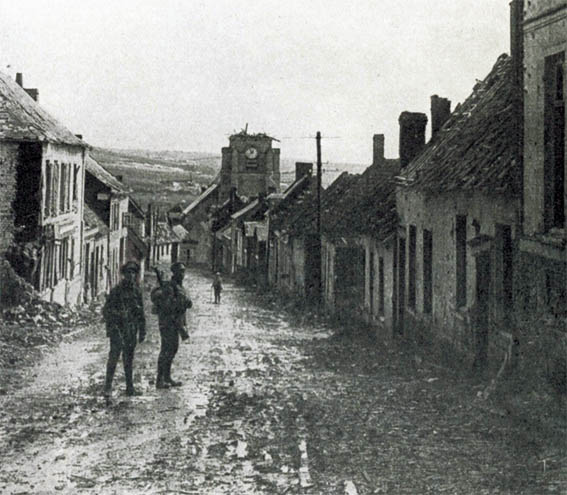 William Henry Albert Suckling was born in Ipswich on 20th July 1894, the eldest son of William and Ellen Suckling (née Elliston). In 1901, the family were living at 47 Ranelagh Road, Ipswich, where William's father was working as an electrical engine fitter. By 1911, the family had moved to 16 Upper Melton Terrace as William senior was now employed by St Audry's Hospital as their chief engineer for electrical systems. William junior was also working at St Audry's as his father's assistant.
When war was declared, William enlisted in the Suffolk Regiment and was posted to join the 8th (Service) Battalion Suffolks, a newly-raised battalion and part of Kitchener's New Army. After several months training in Colchester, followed by Salisbury Plain and Codford in Wiltshire, the battalion received orders to prepare for a posting abroad.
On 24th July 1915, William and the 8th Suffolks entrained in Wylye, Wiltshire, for the journey to Southampton and on to Boulogne on the RMS Victoria. After arriving in France, the 8th Suffolks proceeded to Bray on the Somme where they were first placed in the Divisional Reserve and then, between September and December, rotated between front line duties and training. By the end of November, William had been transferred out of the 8th Suffolks joining the Royal Flying Corps as an Aircraftsman Second Class.
The change in regiment meant that William was sent back to England where he was posted to the No.6 Stores Depot based at Ascot Racecourse until 1918, when all activities there were moved to Hurst Park near Kingston Upon Thames, Surrey. A few months later, William joined the No.1 Mechanical Transport Depot (MTD), also at Hurst Park. On the 1st April 1918, the Royal Flying Corps was disbanded and William was transferred to the newly-formed Royal Air Force. He remained in the RAF and No.1 MTD until 19th February 1919, when he was demobilised. For his war service, William received the 1914-15 Star and the British War and Victory Medals.
In 1924, William married Agnes Linstead and, soon after, the couple plus William's father, mother and two youngest sisters emigrated to Australia. They sailed on the SS Benalla, and all settled in Freemantle. William and Agnes returned to England in 1936 with their two sons, William and Raymond. By 1939, they were living in Thorpe St Andrew's near Norwich, Norfolk, where William was working as a maintenance fitter.