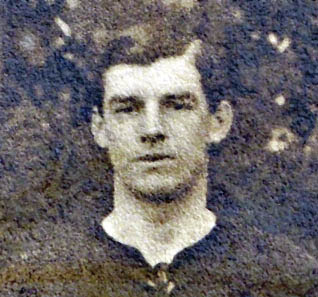 Charles Sutcliffe was born on 2nd July 1882 in Todmorden, Yorkshire. He was one of the many men who, after seeing an advertisement placed by St Audry's Hospital in a local paper, applied for a job there. In the 1910–1911 football season, Charles was in the hospital football team that won the Suffolk Senior Cup.
With four other attendants at St Audry's, Charles enlisted in the Royal Army Medical Corps on 27th July 1915. Six weeks later, on 9th September, Charles and the other men were posted to France with the 68th Field Ambulance. Upon arrival, they were almost immediately on the move again with the 22nd Division, first to Marseilles by train and then, between 27th October and 2nd November 1915, travelling to the Balkans and Salonika by ship.
After landing at Salonika, Charles and his colleagues from St Audry's were posted to support the joint Franco-British force that had been sent to assist the Serbian army in Kosovo. During fighting on the 8th December 1915, however, they were forced back by the Bulgarian army over the Greek border. At this point, the Bulgarian army stopped their advance as they were forbidden to enter Greek territory: the Germans were trying to persuade Greece to join the war on their side.
In August 1916, Charles fell ill and was taken to the 29th General Hospital in Salonika. From there, he was taken to the Hospital Ship Grantually Castle for treatment in Malta. He returned to Salonika after recovering and was posted to the 79th Field Ambulance who were part of the 26th Division.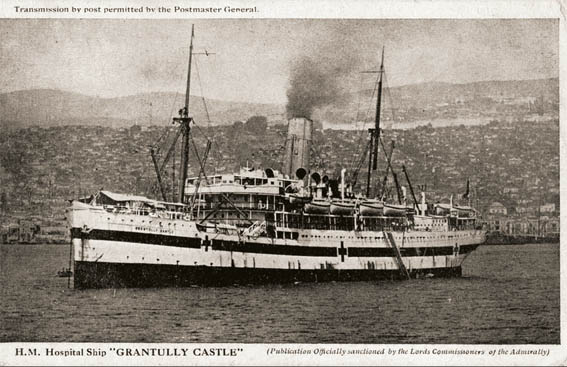 The 79th Field Ambulance remained in support of the 26th Division in Salonika for the rest of the war and, while serving with them, Charles would have been involved with the first and second Battles of Doiran between 24th and 25th April and 8th and 9th May 1917. The following year, he was once again serving during the third Battle of Doiran on 18th and 19th September, just before the Armistice was signed by Bulgaria on 30th September 1918.
Charles returned to the UK in 1919 and resumed work at St Audry's on 16th June that year. For his war service, Charles received the 1914-15 Star and the British War and Victory Medals.
In 1924, Charles married Sarah Elizabeth Ford in St Andrew's Church, Melton. By 1939, they were living at 5 Upper Melton Terrace and Charles was the Deputy Chief Mental Nurse at St Audry's Hospital. After he retired, the couple lived at 2 Hall Farm Road. Elizabeth died on 14th February 1956 and, less than a month later, on 12th March, was followed by Charles.